Vacuum Pumps With Secondary Suction Air Injection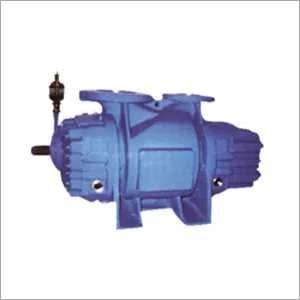 Vacuum Pumps With Secondary Suction Air Injection
Product Description
Vacuum Pumps With Secondary Suction Air Injection

(Capacity: Up to 38000 M3/hr., Pressure: Up to 80%)

For negative suction, the pumps are ideally suited for processes requiring medium vacuums such as degassing, exhausting and pneumatic conveying. Pumps with secondary cooling (MHV Series) develop vacuum up to 8000 mmwg. The operation is completely dry (Can also be used as Truck Blower Application).
Product Details
| | |
| --- | --- |
| Motor Speed (RPM) | Depend on product model |
| Power | Depend on product model |
| Capacity | Depend on product model |